Welcome Message
Welcome to Miss Nicola Peltz, the original and largest source for American actress Nicola Peltz. You may recognize her as Katara in M Night Shyamalan's 'The Last Airbender' or even as Bradley Martin on her first tv debut 'Bates Motel'. You will also see her in the new Michael Bay's 'Transformers' this year. We're here to bring fans of Nicola all the latest news, media, and much more on this rising star. If you have any questions or contributions please feel free to contact us. Thanks for stopping by!
Happy birthday, dear Nicola! It's an honour for us to be with you since 2009, from the very beggining of your carreer so far! And we've been through all these years together seeing you grow into a lady, an icon for your fans! We love you and hope to see you in more and more movies!

Much love,
the first and best source about miss Peltz.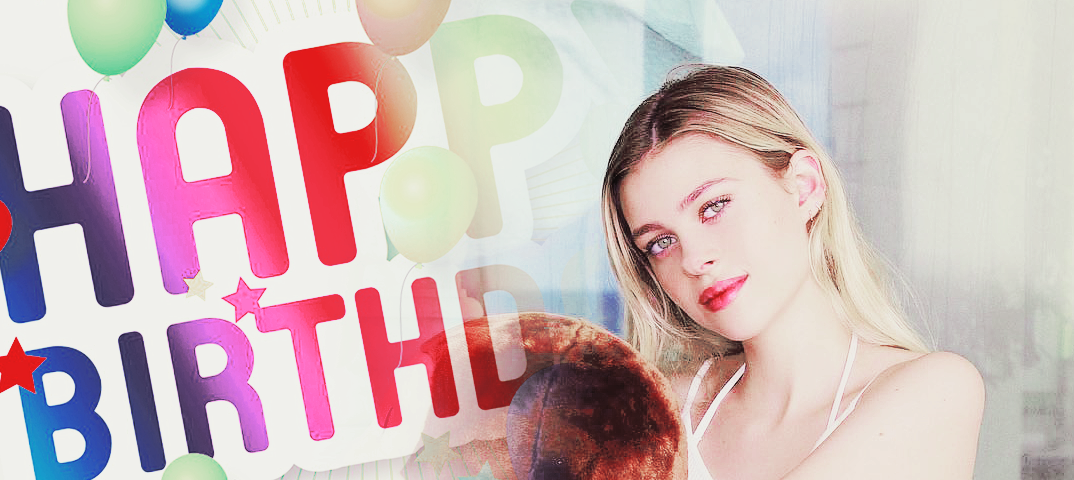 Enjoy the new photoshoot of miss Peltz for the Jalouse magazine!
Plus, you may expect some fansite updates soon, stay tuned!
Nicola Peltz gets cheeky for the December-January 2015/16 issue of fashion magazine Jalouse, on stands in France now.

The gorgeous cover pic was photographed by Jean-Baptiste Mondino, styled by Helena Tejedor and Jennifer Eymère (fashion editor), makeup by Topolino, and hair by Bryce Scarlett. The beautiful inside images were photographed by Kenneth Cappello, styled by the same team as the cover, hair by Adir Abergel, and makeup by Hung Vanngo.
More updates! We want to congratulate Nicola with her gorgeous appearance on Paris Fashin Week, she killed it and we all are so proud of her! Good job, girl! Now according to justjared.com:
Nicola Peltz, Zoe Kravitz, and Riley Keough walk the runway in the Balenciaga fashion show held during Paris Fashion Week on Friday (October 2) in Paris, France.

Also walking the runway to support designer Alexander Wang were model Suki Waterhouse and actress Bella Heathcote.

"CONGRATS ALEX! YOU INSPIRE US ALL! Thank you for including me tonight! I love you! ❤️ @BALENCIAGA," Nicola tweeted after the show.

All of the ladies gathered for a group photo backstage, which was posted on Riley's Instagram account. See the image below!
Public Appearances > 2015 > Balenciaga Spring 2016 Ready-To-Wear Collection
Candids > 2015 > Arriving On A Flight At LAX Airport In Los Angeles, Calfiornia
Nicola Peltz, one of the stars of Transformers: Age of Extinction, has joined the cast of Youth in Oregon, the dark comedy from actor-turned-director Joel David Moore.

Frank Langella and Billy Crudup are starring in the indie, which tells of a husband (Crudup) on a cross-country trip to Oregon with his cantankerous father-in-law (Langella), a man who has given up on life. He must convince his father-in-law not to commit euthanasia when they arrive in the state.

Peltz is playing the daughter of Crudup and the already-cast Christina Applegate.

The movie is currently shooting in New York. Stefan Nowicki, Morgan White and Joey Carey of Sundial Pictures are producing.
Nicola & Will Peltz Stun in New Feature for 'Out of Order' Mag!

Nicola Peltz is simply stunning in this photo shoot for Out of Order magazine.

The 20-year-old starlet was joined for the photo shoot by her older brother Will Peltz, 29.

Photographed at Los Angeles' famed Chateau Marmont, Will and Nicola posed for a series of pics with photographer Ellen von Unwerth. They're deemed "two young actors who are poised for success in Hollywood—supporting each other along the way," in the mag's editorial!

For more from Nicola and Will Peltz, visit Out of Order mag!
Thanks to [the source] for the most of the photos.