Welcome Message
Welcome to Miss Nicola Peltz, the original and largest source for American actress Nicola Peltz. You may recognize her as Katara in M Night Shyamalan's 'The Last Airbender' or even as Bradley Martin on her first tv debut 'Bates Motel'. You will also see her in the new Michael Bay's 'Transformers' this year. We're here to bring fans of Nicola all the latest news, media, and much more on this rising star. If you have any questions or contributions please feel free to contact us. Thanks for stopping by!
Nicola Peltz steps out for the 2016 Daily Front Row Fashion Los Angeles Awards on Sunday night (March 20) at Sunset Tower Hotel in West Hollywood, Calif.

The 21-year-old Transformers: Age of Extinction actress was joined by her older brother Will Peltz and his longtime girlfriend, model Kenya Kinski-Jones.

FYI: Nicola is wearing a Saint Laurent jacket, a Chanel dress, and Versace shoes. Will is wearing a Dolce&Gabbana suit and a Sandro tee. Kenya is wearing a Sass & Bide jumpsuit.
Public Appearances > 2016 > The 2016 Daily Front Row Fashion Los Angeles Awards
Check out Zayn Malik's new music video where our lovely Nicola has appeared! Don't forget to check some stills in our gallery too!
Read the interview of Nicola for TeenVogue:
She talked to Teen Vogue about the process, and why she loves the song.
By Ella Ceron

When Zayn began teasing his music video for "iT's YoU," the second single for his upcoming album, Mind of Mine, he included a gorgeous, slow-mo clip of a woman walking towards a vintage car. Though her back was turned to the camera, she was blond and statuesque, so people immediately started wondering…Was that Gigi Hadid? Would Zayn cast his girlfriend in two music videos back to back? She absolutely slayed in the "Pillowtalk" music video, which had dropped a month before so hey, maybe, right?

It turns out that it was 21-year-old Nicola Peltz, who has been in projects like Transformers: Age of Extinction and Bates Motel. But a music video is entirely different from movies or TV, and Nicola is the first to point that out. "It's so crazy because films can take six months, and come out a year later…and this was filmed a week and a half ago," she told Teen Vogue the morning after the music video dropped. (Nicola has been in another music video before — Miley Cyrus' "7 Things," when she was 13, but she says, "I was like a different human" back then.)
Happy birthday, dear Nicola! It's an honour for us to be with you since 2009, from the very beggining of your carreer so far! And we've been through all these years together seeing you grow into a lady, an icon for your fans! We love you and hope to see you in more and more movies!

Much love,
the first and best source about miss Peltz.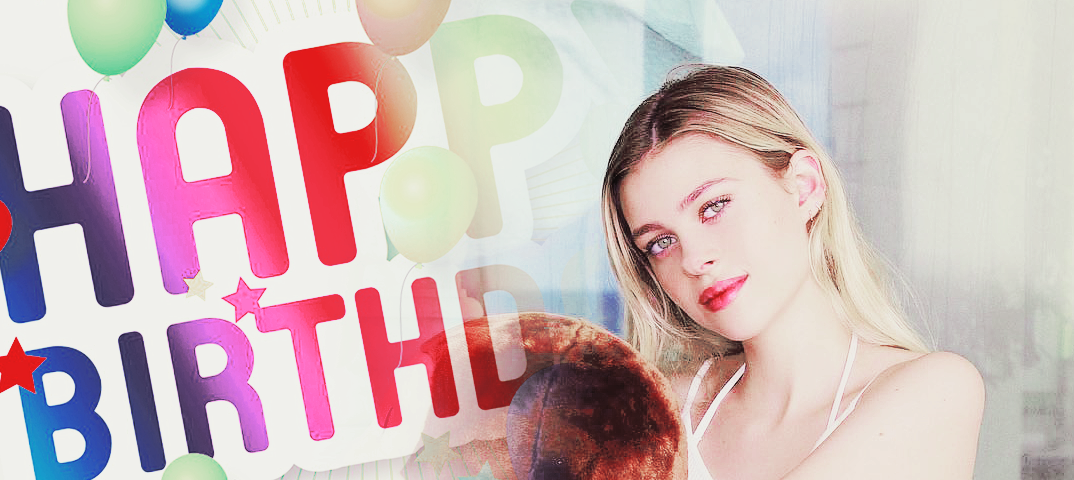 Enjoy the new photoshoot of miss Peltz for the Jalouse magazine!
Plus, you may expect some fansite updates soon, stay tuned!
Nicola Peltz gets cheeky for the December-January 2015/16 issue of fashion magazine Jalouse, on stands in France now.

The gorgeous cover pic was photographed by Jean-Baptiste Mondino, styled by Helena Tejedor and Jennifer Eymère (fashion editor), makeup by Topolino, and hair by Bryce Scarlett. The beautiful inside images were photographed by Kenneth Cappello, styled by the same team as the cover, hair by Adir Abergel, and makeup by Hung Vanngo.
More updates! We want to congratulate Nicola with her gorgeous appearance on Paris Fashin Week, she killed it and we all are so proud of her! Good job, girl! Now according to justjared.com:
Nicola Peltz, Zoe Kravitz, and Riley Keough walk the runway in the Balenciaga fashion show held during Paris Fashion Week on Friday (October 2) in Paris, France.

Also walking the runway to support designer Alexander Wang were model Suki Waterhouse and actress Bella Heathcote.

"CONGRATS ALEX! YOU INSPIRE US ALL! Thank you for including me tonight! I love you! ❤️ @BALENCIAGA," Nicola tweeted after the show.

All of the ladies gathered for a group photo backstage, which was posted on Riley's Instagram account. See the image below!
Public Appearances > 2015 > Balenciaga Spring 2016 Ready-To-Wear Collection

Candids > 2015 > Arriving On A Flight At LAX Airport In Los Angeles, Calfiornia